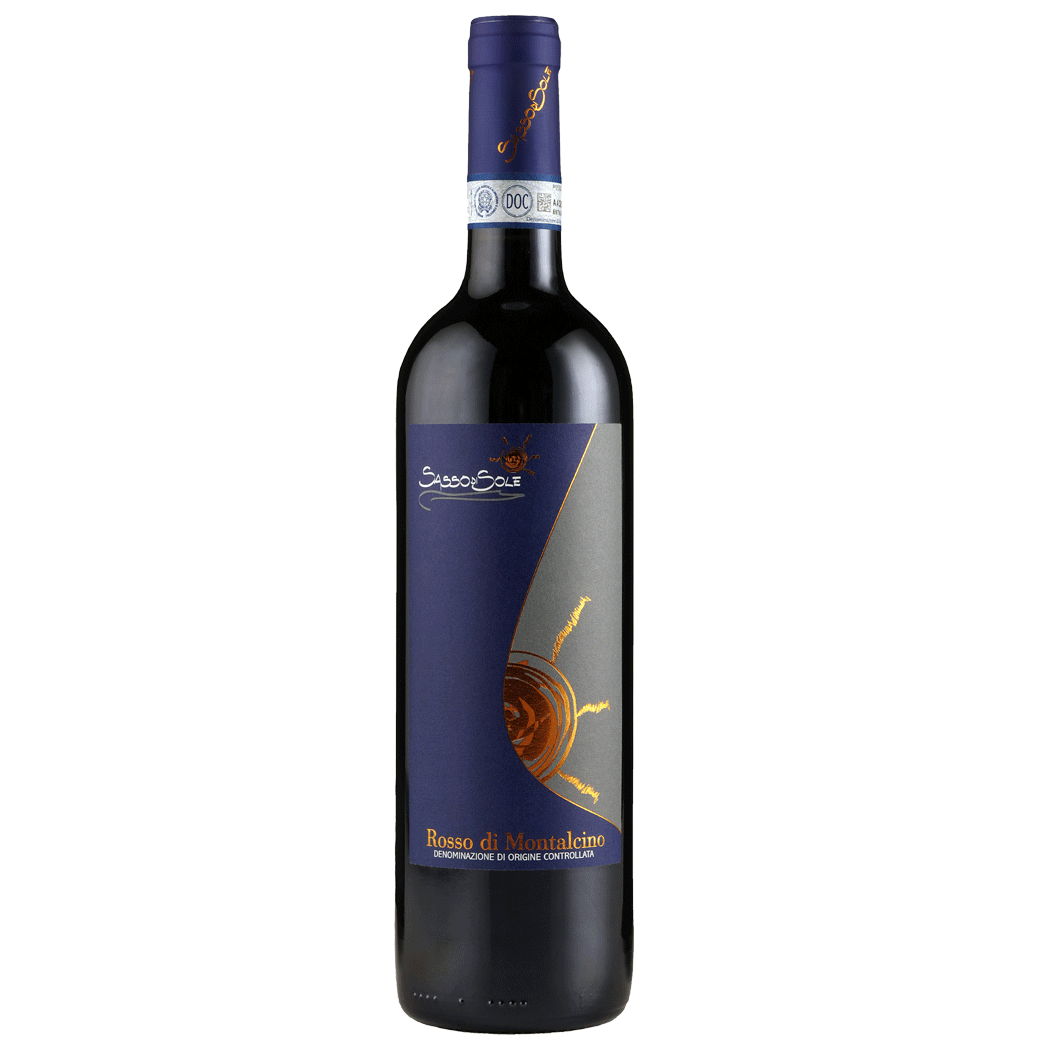 Type: Red
Variety: 100% Sangiovese Grosso
Altitude: 280 – 320 m. above sea level
Growing system: Low spurred cordon
Harvest: First week of October
Maturation: 4 months in stainless steel tanks, 9 months in Slavonia oak barrels
Production region: Montalcino (SIENA) – Tuscany – ITALY
Alchool content: 14% Vol.
Types of bottle: Bordolese lt. 0,750
Bottles produced: Bordolesi 8.900
ORGANOLEPTIC NOTES
Colour: Intense ruby red
Perfume: Intense, persistent, fine, flowery, fruity
Taste: Dry, warm, soft, quite fresh, quite tannic, sapid, with body, balanced, intense, persistent, fine
SERVICE NOTES
Suitable accompaniment for: Tuscan entrées, white and red meats, cold cuts, medium seasoned cheeses
Serving temperature: 18° C
Descrizione
Enveloping and bewitching, Rosso di Montalcino is a versatile wine that is well suited to all convivial situations.
With an intense ruby ​​red color and explosive aromas, it highlights a bouquet of ripe red fruits and fresh roses.
A full-bodied wine with soft and silky tannins. Aged in large large oak casks to give softness and elegance, the palate is enveloping, balanced and lively.
The finish is long and persistent, with an acidity that gives the wine an excellent inner freshness.
The Rosso di Montalcino combine well with both simple and more compllex dishes, and is by nature a wine to be appreciated both young and aged.